3D Turtles set for US cinema release
Posted on: May 10th, 2011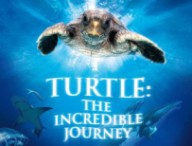 SeaWorld Parks & Entertainment today announced the launch of Turtle: The Incredible Journey. The film will be distributed in partnership with Hannover House by SeaWorld's newly formed SeaWorld Pictures division.
Turtle: The Incredible Journey opens the same week as SeaWorld San Diego's Turtle Reef, a new attraction that showcases this extraordinary species in a 300,000-gallon aquarium with a massive underwater viewing gallery. The attraction also features thousands of tropical fish, a touch-screen interactive tracking map where guests can learn about sea turtles and SeaWorld's rescue efforts. Turtle Reef also includes a new ride that takes guests on a thrilling rescue mission of their own.
Initial theatrical markets set for June 24 include New York, Los Angeles and theaters near three primary SeaWorld locations: San Diego, San Antonio and Orlando. The film's official premiere is scheduled for Tuesday, June 21 at the large-format 3D theater at SeaWorld in San Diego.
Expansion plans call for the release of the film to additional theaters and cities throughout July and August, with a target of more than 200 locations.
For more information:
Turtle: The Incredible Journey Production Page
Turtle: The Incredible Journey trailer
Turtle: The Incredible Journey awards
More about Turtle: The Incredible Journey
Facts about the turtles journey
Other facts about the marine environment
Miranda Richardson, the narrator of Turtle: The Incredible Journey
Directors Intentions by Nick Stringer
What it was like filming Turtle: The Incredible Journey