Andrea Finalist at BLUE
Posted on: July 23rd, 2010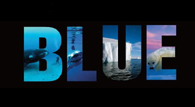 Big Wave is pleased to announce that Andrea: Queen of Mantas has been announced as a Finalist in the 2010 BLUE Ocean Film Festival & Conservation Summit in the category of Marine Animal Behaviour.
Mantas was up against strong competion with over 350 entries, submitted by the most talented ocean filmmakers from around the world.
All finalists will be screened during the festival (24th to the 29th August) in Monterey, USA.
For more information about the BLUE festival please CLICK HERE
For more information about Andrea: Queen of Mantas CLICK HERE