Autumn 2005
Posted on: September 10th, 2005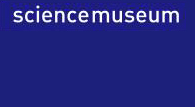 'Alien Worlds', our 2-hour CGI science special for Channel 4, C4I, National Geographic and Kabel1 will be transmitted over two nights on Channel 4 at 7:00pm on Saturday 12th and 19th November.  
In a unique collaboration with London's Science Museum, Big Wave's 'Alien Worlds', Blue Moon and Aurelia, will be the centre of the Museum's forthcoming 'Science of Aliens' exhibition.  The flagship exhibition opens on October the 14th, timed to coincide with the Channel 4 transmission, and will then travel to leading science museums around the world.  
'Alien Worlds' has been made into a DVD which goes on general release this Autumn.   Leading retailers have lined up to stock the DVD which features a bonus 30 minute 'making of' documentary.  'This is fantastic as the title is quite specialist and so we are really happy that the likes of Woolworths and Tesco are fully supporting the title' Karla Berry, C4I.
BBC Natural World commissioned.  'Revenge of the Corocodiles', a co-production with Animal Planet, is now filming in Australia and directed by Emma Ross.  
C4's Dispatches commissioned with Chris Bryer as Exectuive Producer and Marc Sigsworth producing and directing.
Four more C4/Health Channel science and animation hours close to commission.  More news to follow.
Multiprize winning corporate production company Wyatt and Wyatt to join forces with Big Wave, with John Wyatt heading up the expanding corporate business.