BBC Natural World Wins Golden Cine
Posted on: December 22nd, 2009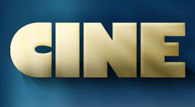 This follows a Jury Special Recognition Award at the 9th Japan Wildlife Film Festival. The film has also just been requested at Pelagos 2010, The International Festival for Underwater Images and Sea Heritage.
Filmed over 18 months Whale Shark was an epic production following live-wire, AIMS scientist, Dr Mark Meekan as he tagged whale sharks from Ningaloo in Australia to Christmas Island and the Seychelles.
For more info see the Whale Shark production page.