Cornwall's Wildest Wave – Exploring sustainable production
Posted on: May 24th, 2022
We are always excited to announce a new programme release especially one that highlights the wonders that can be found exploring our own local environments here in the UK!
Cornwall's Wildest Wave is the incredible story of big wave surfer, Tom Butler, as life events caused him to press pause on chasing the world's biggest waves and to put his focus on what Cornwall had to offer right on his doorstep.
Broadcasters are now demanding more from production companies when it comes to sustainability – and rightly so. We should be considering the impact that creating our shows has on the environment around us. This is never far from our minds but working with the BBC on this show it is the first time we've been asked to go for Albert certification to prove just that.
Right from the word go – sustainability was at the forefront. As we approached telling this great story, how could we make sure we had the lowest possible impact on the environment?
Stage one was establishing our new Cornwall office, allowing us to tell a local story using our Cornwall based director – almost everyone involved in the shooting was from Cornwall allowing us to not only reduce our emissions but also support local talent and businesses. Our production team remained in Chichester, conducting all meetings online and handling all the details remotely.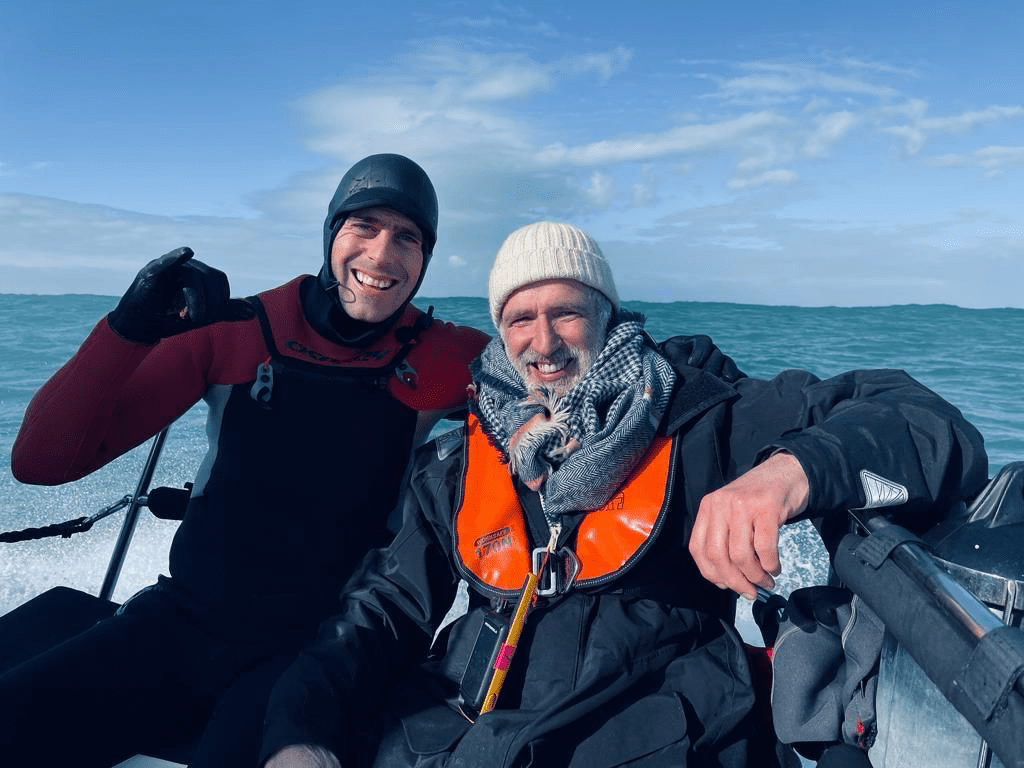 While on shoots, our crew did everything they could to make a difference – sharing vehicles where possible, using public transport, using their own reusable water bottles and flasks, reducing waste and choosing more vegetarian food options.
In the production office, we used 100% renewable energy for power, went almost completely paper free and made sure that all stationary and office supplies came from sustainable suppliers.
Having a local team was important to us not just to reduce our CO2 emissions but also to allow us to highlight some of the incredible beaches, surfing spots and landscapes in Cornwall. Our passionate crew were able to elevate the story through their local knowledge and their enthusiasm for exploring the incredible wild spaces that are in our back garden, reflecting the core message of the show.
This show also hails a new era for Big Wave, it may be the first production in which we have pursued an official sustainability certification but it won't be the last. We have learned so about how the impact our productions can have and what we can do them more sustainable. We are already onto our next sustainable projects and looking forward to continuing to learn what else we can do to protect our planet.
Cornwall Wildest Wave aired on BBC One at 7.30pm on 20th May 2022. You can catch it on iPlayer.