Sarah Cunliffe Interviewed for PACT
Posted on: November 1st, 2009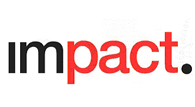 Q. What are you working on at the moment?
A. Our speciality is wildlife, and right now we're working on more for BBC2's Natural World with shows on Dolphins and another big alpha marine animal we can't announce yet.
Q. What is your biggest achievement to date?
A. Finishing, (or should that be surviving the making of?) our first feature-length documentary; Turtle: The Incredible Journey directed by my business partner, Nick Stringer. It involved multiple locations, all the latest techno gizmos, and hours and hours of ocean and underwater filming, often in very tricky sea and weather conditions. And while managing all of this, we had to get to grips with a funding model that's very different from television. In the end we produced a beautiful film that's already been selected for the Toronto, Rome and London Film Festivals and is currently playing in cinemas across Europe.
Q. What are you watching these days?
A. Attenborough's unmissible Life, the latest exciting batch of Natural Worlds, Sunday dramas like Waking the Dead and, my guilty pleasure, X-Factor.
Q. What are your predictions for the UK Indie sector for 2010?
A. The market is feeling more buoyant which is good news. This year has definitely been harder to close deals, but the signs are encouraging for 2010 and we've certainly not given up on our passion for telling compelling revelatory stories, or given up our commitment to high quality programme-making.
Q. What is the best thing about being a Pact member?
A. It's a great way to keep up-to-date with industry news, and emerging issues plus we reallyvalue the expert support and advice which is always readily on hand .