Turtle: The Incredible Journey Premiers in Toronto
Posted on: November 12th, 2009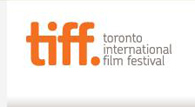 "Turtle: The Incredible Journey' ranks among the great nature documentaries".  Thom Powers, Toronto Film Festival
By Mike Goodridge for Screen Daily:
Turtle: The Incredible Journey has its world premiere in Toronto this weekend, then sets out on a theatrical journey starting in Germany, Austria, Italy and Benelux in October.
The releases represent a major theatrical launch for a feature documentary.
Produced by Big Fame, the joint venture between Film & Music Entertainment (F&ME) and Big Wave, and soldworldwide by Sola Media, the film will be released in Germany by 20th Century Fox on over 100 prints on Oct 1. Austria's Filmladen follows suit with 20 prints, Italy's Brave Films with 15 prints on Oct 22 and Independent Film and Kinopolis in Holland and Belgium on a total of 15 prints on the same day.
For the full report click HERE
Click HERE for link to Life Magazine article
Turtle: The Incredible Journey Production Page