TV Science Drama
Posted on: July 1st, 2007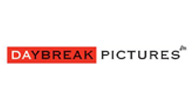 We're excited to announce that Big Wave have now signed a coproduction agreement with Daybreak Pictures to make a TV science drama.  "The idea was developed through our development deal with C4i working alongside Richard Life.  It's been a fantastic partnership for us here at Big Wave and really enabled us to really explore some exciting new genres " says Stringer.  "When we then got exlcusive access to the key players we knew we were onto a really special story " .
Mick Csaky will executive produce for Big Wave alongside David Auken for Daybreak.  Hal Vogel to produce.  
"This is a big story about a medical breakthrough that continues to change the lives of millions" says Cunliffe.